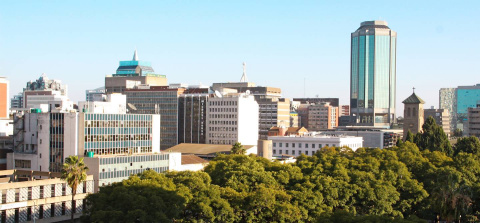 The Harare City Council is an administrative body tasked with providing services for residence of Harare, the capital city of Zimbabwe. Among other duties, the council is responsible for providing clean drinking water, housing and accomodation, refuse collection facilities and health services.
The city of Harare evolved from the City of Salisbury which existed in colonial Rhodesia. After the country's independence, the former was replaced by the Harare City Council in 1980. Salisbury as a settlement had been established in 1890 by a group of mercenaries called the Pioneer Column which worked for the British South Africa Company led by Cecil Rhodes.
Greater Harare or Harare Province which includes Harare Urban (1.5 million), Harare Rural, Chitungwiza and Epworth have a population of about 2.1 million people according to the Census 2012 Preliminary Results by ZIMSTAT. Of this population, 1 million are males and 1.1 million are female.
Harare publicity office
Provides information for both local and foreign tourists about the city of Harare's attractions and investment opportunities. City authority's main task is to promote tourism in Harare and its environs and to provide information on investment opportunities.
Phone: +263 4 705085/6
Email: hrepublicity@gmail.com
Address: Corner Sam Nujoma Street and Jason Moyo (Africa Unit square)
Operating hours: Monday to Friday – 08:00 to 16:00, Saturday – 08:00 to 12:00